Digital Marketing News Australia: Fitness First's image overhaul and you can now shop for items on Instagram.
Digital Marketing News Every Tuesday #DMNTuesday
Today in digital marketing news: Fitness First have decided to put their members before profits with a new marketing campaign and facilities upgrade. Once they're done sweating it out at the gym, fashionable girls can now "shop" Instagram on new ecommerce site, Keep.
Fitness First invest millions in new digital and outdoor marketing campaigns.
The largest privately owned health group in the world has decided it's time for a multi-million dollar image overhaul. Marketing site, AdNews, reports that Fitness First is investing $5m in a new marketing campaign and $40m in its gyms, products and services in Australia.
The aim is to shed its 'Finance First' moniker after admitting the brand had lost its way and put profit before customers - Rosie Barker, AdNews 
The campaign budget will be mostly spent on digital and outdoor marketing, with Jane Fonda helping launch the new look and philosophy today (21 January) in Sydney.
Below you can witness the fitness of 80s Jane Fonda.
Ever see something cute on Instagram? Keep.com are here to sell it to you.
Keep, an ecommerce startup with an eye for social, are building a business out of the images fashionistas share on Instagram.
Mashable reports that the site has generated a list of more than 100 of Instagram's most fabulous and is helping customers purchase the items these women show off in their snaps.
The sites's "Shop Instagram" page is only one component of the overall layout (though likely its most notable). The rest of the site is based on user-endorsed products and has yet to reach monetisation stage.
So who is putting in the hard yards when it comes to identifying products through the filtered-universe of Instagram?
This is where Keep's employees — many of whom are "active shoppers" — come in, Bekkedahl said. There is one specific employee who runs the Instagram page within Keep, but many staffers will help identify clothing, bags and jewelry when necessary. If a specific product cannot be identified — sometimes celebrities have custom-made products — Keep will send shoppers to a lookalike product - Kurt Wagner, Mashable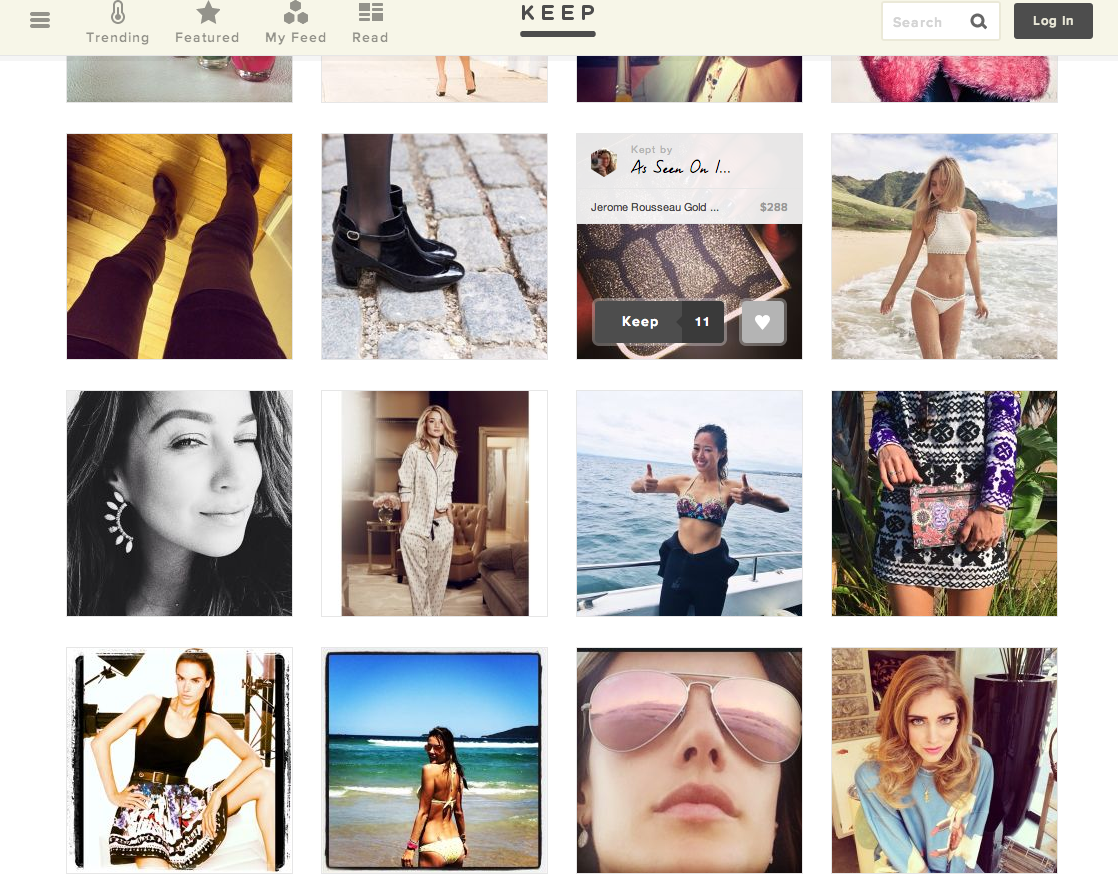 #DMNTuesdays