While You Were Sleeping - Social Media and Marketing News
Today in social media and marketing news...
The death of actor Paul Walker was Ninemsn's top news story for the year; Beyonce is smashing records and looking better than ever with her new "visual album"; no  one is in shock over this year's most downloaded App; and video advertising is about to hit your Facebook feed.
Eat it up, lovelies.
Ninemsn Announces Top Read news Stories of 2013

landmarkmedia / Shutterstock.com
Our friends at Ninemsn have announced their list of most read news stories for 2013. Topping off the list for the year that was was the online news platform's coverage of the death of U.S actor Paul Walker. The Fast & the Furious actor died in a car crash in late November after leaving a charity event held by Walker's charity Reach Out Worldwide which was raising money for the victims of Typhoon Haiyan.
Other top-ranking stories included Miley Cyrus' twerk-a-thon with "Blurred Lines" singer Robin Thicke at the VMAs and the tale of 'brains' found in a KFC meal.
Most read news stories of 2013
1. Actor Paul Walker killed in car crash (1.6 million views)
2. Cyrus shocks crowd with raunchy performance at VMAs (548,000 views)
3. We did nothing wrong, says 'formal snub' school (534,000 views)
4. World's first venomous crustacean found in WA (467,000 views)
5. Student finds 'brain' in a KFC meal (448,000 views)
Beyoncé's Album Smashes iTunes Record, Goes No.1 Globally
Ms.Carter's fifth studio album, Beyoncé, was released with no promotional marketing exclusively on iTunes last week and has since been received with record-breaking enthusiasm. The surprise album has sold 829k copies in its first three days of release and sparked an amazing 1.2 million tweets in the first 24 hours.
The album has since become iTunes' fastest-selling album, domestically selling 617,213 copies.
It's not just the marketing around the album sparking hype, the unconventional release is an experimental turn for the pop icon who has named the work a "visual album" features 14 songs and 17 videos.
Apple Reveals Their Top Apps for 2013 - Can You Guess What Came in Number One?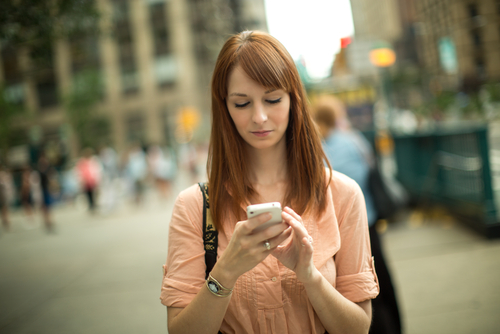 Image from Shutterstock
Of no surprise to anyone who has caught public transport this year is the fact that Candy Crush Saga has reached number one on the top ten free iPhone apps for 2013. Snapchat, YouTube, Google Maps and Facebook also made the grade. When it comes to paid apps, Minecraft - Pocket Edition takes out the number one spot with Angry Birds Star Wars coming in second.
Top ten iPhone Apps (free)
1. Candy Crush Saga
2. Snapchat
3. Temple Run 2
4. 4 Pics 1 Word
5. YouTube
6. Google Maps
7. Facebook
8. Instagram
9. Despicable Me: Minion Rush
10. Skype for iPhone
Top ten iPhone Apps (paid)
1. Minecraft - Pocket Edition
2. Angry Birds Star Wars
3. Sleep Cycle Alarm Clock
4. Temple Run: Oz
5. The Chase
6. Facetune
7. Grand Theft Auto: Vice City
8. Plague Inc.
9. Angry Birds Star Wars II
10. 7 Minute Workout Challenge
Expect Video Ads in Your Facebook News Feed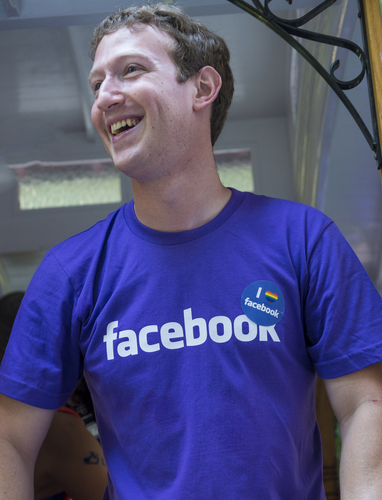 Kobby Dagan / Shutterstock.com
Facebook said that it's testing video advertisements in its users' news feeds, in the hopes of creating another source of revenue for the social media platform. The new format will allow advertisers to reach larger numbers of people in a short time, while improving the kind of advertising that Facebook users see.
The advertisements will begin playing automatically with no sound, but Facebook says that users can click on a video to play it with sound, or scroll past any content they don't want to see.
When it comes to mobile users, video content will only be preloaded when the user is connected to wireless Internet and will not take up additional data.
What do you think of the growing advertising space on Facebook?